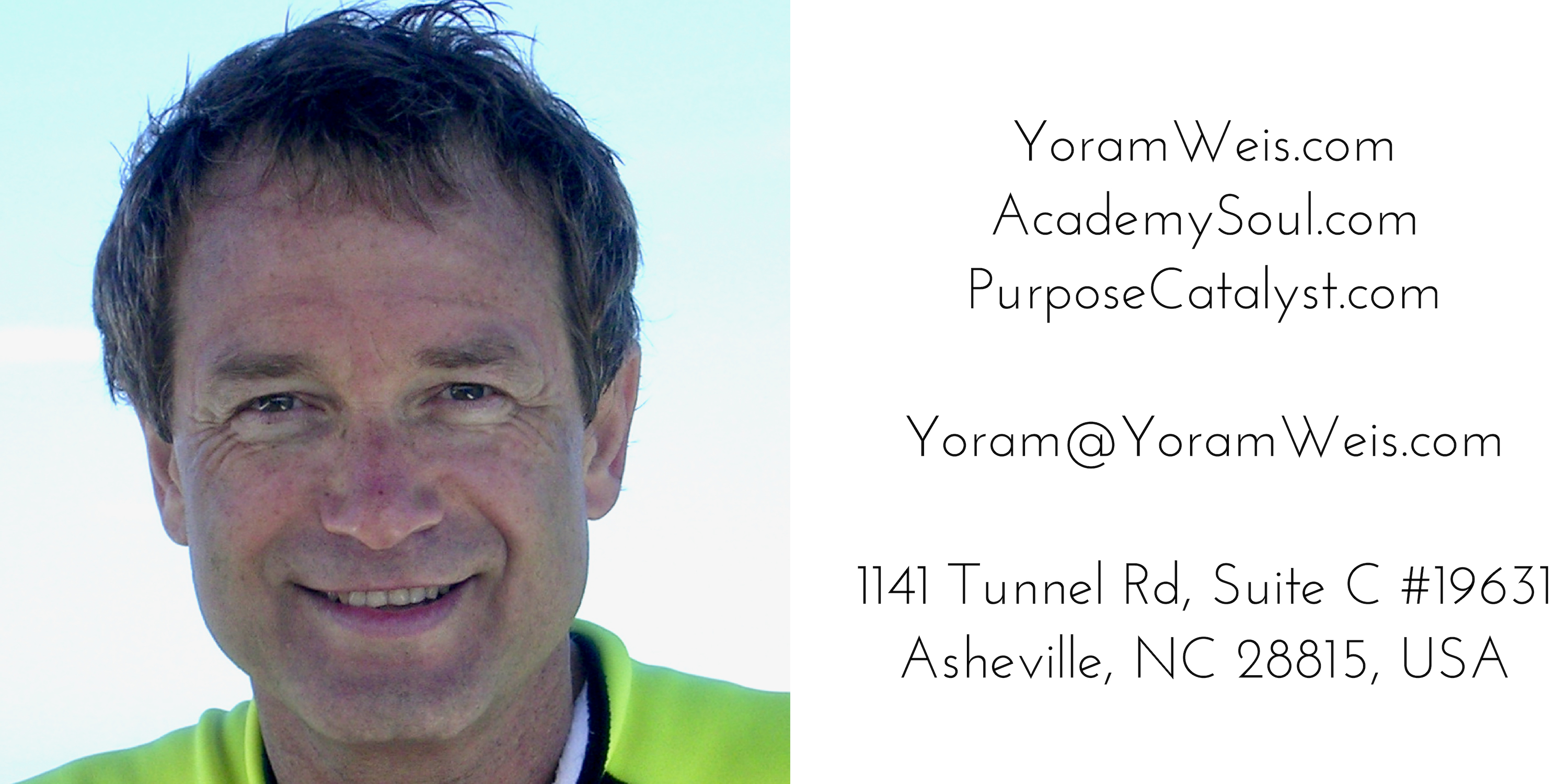 Yoram Weis is a purpose catalyst, inspirational speaker, transformational mentor and author, with a lifelong passion for the wisdom, magic and creativity of the soul.

He is the founder of Academy Soul and Purpose Catalyst International, his teaching, coaching and consulting platform for innovative evolution of consciousness. He is the author of 'You Are Your Purpose' – a poetic mystical window into the extraordinary journey of the soul.
Yoram teaches uniquely creative, intuitive and transformative insights and skills, drawing from his wealth of personal and professional experience and his deep inner learning and spiritual exploration. His talks, mentoring, coaching and writing are both uplifting and empowering, revealing and nurturing.
Before developing Purpose Catalyst and Academy Soul, Yoram traveled the world for over 30 years, as part of his passionate work with international foundations for peace education. Speaking to audiences from a diversity of cultures, and training individuals and teams in more than 50 countries, he has inspired, counseled and mentored thousands of people worldwide.
Yoram currently lives with his wife Sophia in the free-spirited city of Asheville, North Carolina, from where he teaches and writes, coaches and consults people and organizations anywhere in the world.

Yoram's passion for catalyzing soul gifts and inner callings, and his skills in cultivating personal growth and on-purpose soulful living, have always been his life focus. His core intention in the courses, webinars and coaching programs on this site is to nurture soul awareness, clarity of purpose and higher consciousness.