In Soul's Eye View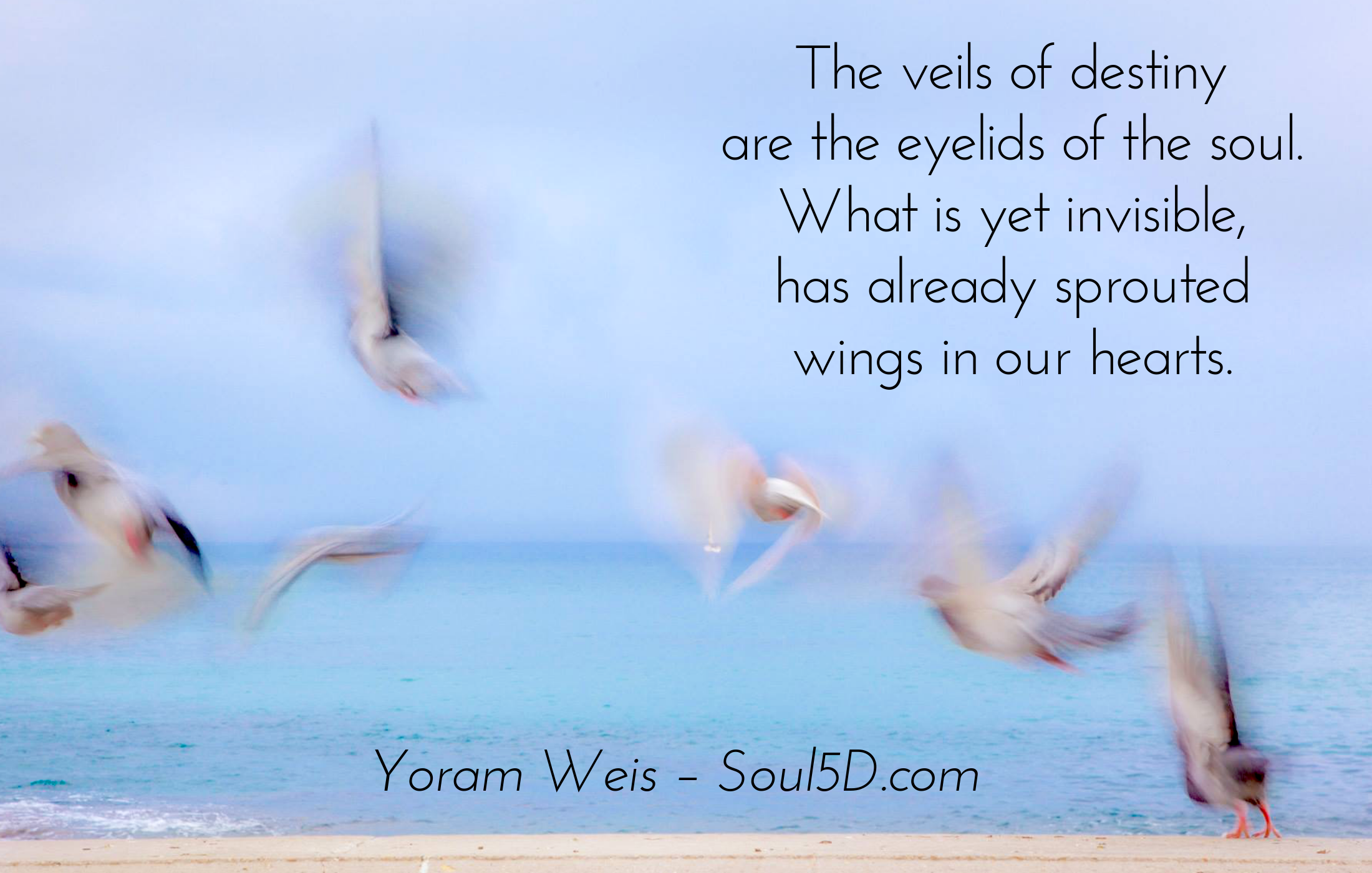 What would it be like, if we lived our lives not only as personalities, societies and ideologies, but from the experience and presence of our timeless authentic spirit? What would this world look like, if we had stripped it naked with the eyes of our souls, and accepted each other with the awareness of our higher hearts?
This world may not be ready yet for this true nature of love, but it is equally unready to live without it. Our light is never extinguished, not even by our deepest darkness. It glows from behind the veils of our perception like a dawn within the womb of the night.
This light searches for the cracks in our walls, for wounded corners in our shadows, holes in our divisiveness. It yearns to heal the spaces between us with the compassion that yields flowers from among the thorns. It will never give up, nor ever rest away from love, as it sends forth our potential into the sea of evolution.
What may now seem like a lost dream, a forsaken promise, is in fact the stardust of our new beginning. Our evolution is still within the cocoon of our chaos, but our imagination already wears the butterfly's wings.
We transform through the unstoppable alchemy of our souls. Each sunset in our life is the sunrise of our expanded being. Love is how we give birth, from the dimension of our souls, to our new way of living. It is the seed that was there when stars first beamed their light into the vast space, which now beholds our Earth like a birthplace of a miracle.
~ Yoram Weis, Soul 5D Messages